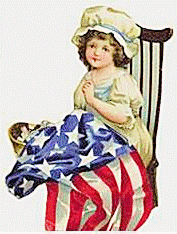 A Homestead site. Site designed and hosted by Homestead Folk Toys.

Product images and designs    Homestead Folk Toys and their respective owners.  All rights reserved.

  Education can be Fun!!!

We, at Homestead Folk Toys, collectively made a decision to add an educational folk toy link to our

already comprehensive website!  This was in response to the countless buyers, museum educators and teachers who were seeking educational resources for their programs. 
Homestead-books.com
is
our new educational database and will feature the history of many of the more well-known American

folk toys and games.

Folk Toys and Games provides for:

EDU-FUN

Visit

American History Pioneer Folk Toys, Games, Crafts, and Music from Homestead Folk Toys in the Historical Village of Nashville, Indiana